Designed for ultra-modern looks
Stripy & cute
The bizarre shape of the earrings together with their exquisite details will add the ultimate modern touch to your regular looks. Make a bold move!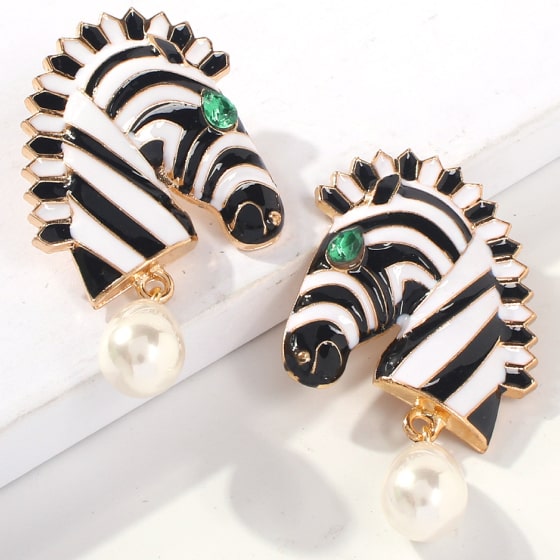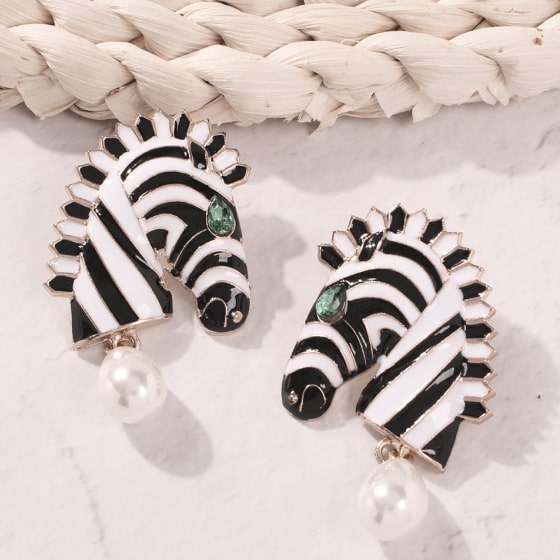 Be the center of attention!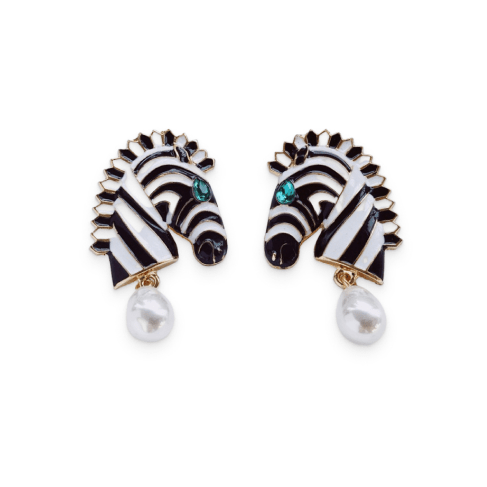 Earrings characteristics
Size: 2.17 in.*1.18 in. Weight: 0.63-0.7 oz. Details: the eyes of the zebras are made of emerald rhinestones. Pendant: ivory oval.
Care tips
Store the earrings in a flat box to avoid accidental scratches. If stained, wash in soapy water. Wipe with a soft cloth after every use.
Be glamorous!
These gorgeous striped earrings will perfectly highlight your jawline and skin tone. They are a stunning addition for both casual and fancy outfits. Your extravagant look won't be left unnoticed. Stand out from the crowd!