Elegant women's watch
A leather strap for pure grace and comfort
A great wrist watch that combines a fashionable and classic look in one stylish timepiece. Expose yourself to a reliable and comfortable wearing experience.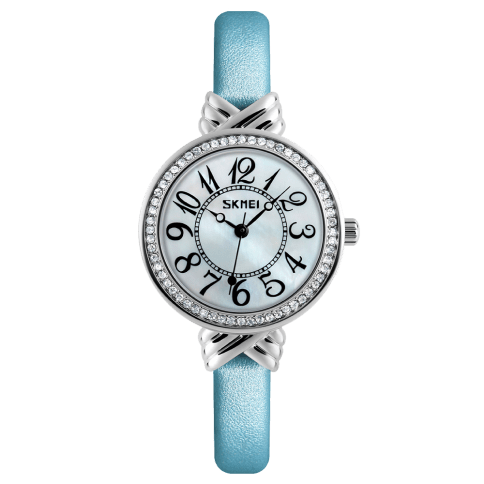 Watch specifications
The watch that can meet your daily use
High hardness glass
Imported German high-hardness, scratch-resistant glass gives the watch a longer life and good shine.
Watch movement type
Quality quartz movement accuracy (loses/gains not more than seconds per month) and a Japanese battery for long battery life.
Exquisite rhinestone dial
Looks elegant and stylish yet comfortable for wearing on all occasions, especially with Indian outfits. Exquisite high quality genuine leather band comfortable for wearing on all occasions.
Watch details
Dial color: blue. Case shape: round. Case materials: zinc alloy. Band material: leather. Buckle: stainless steel. Dial width: 1.1". Dial thickness: 0.3". Band width: 0.3". Watch length: 8.9". Dial diameter: 1.1". Weight: 0.8 ounces.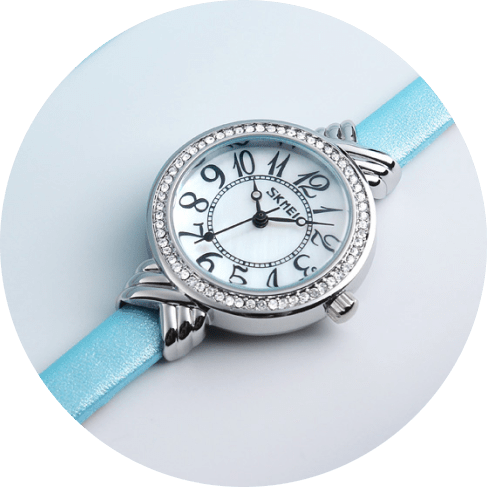 Pure grace and beauty
Appropriate for all kinds of life situations and all your needs. 98 ft waterproof for daily life. If you get caught in the rain or need to wash your hands, you can do so without any trouble. Cute, fashionable, and elegant – everything you need!