Designed for ultra-modern looks
Your new favorite accessory
The eccentric shape of the earrings together with their exquisite details and bright colors will add the ultimate modern touch to your regular look.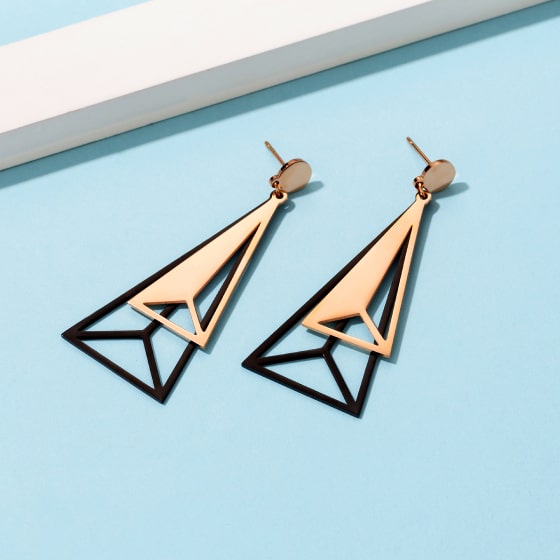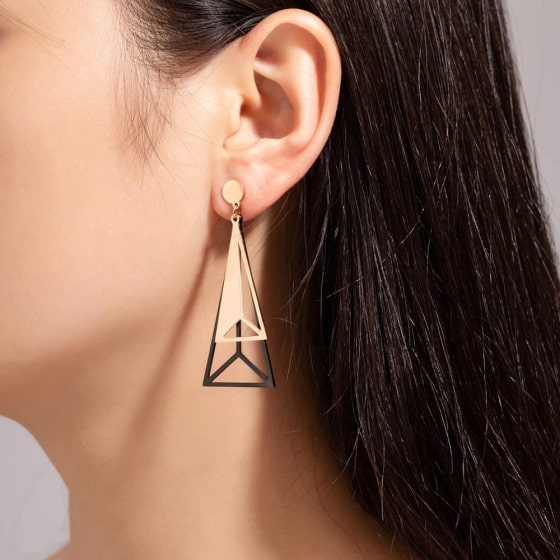 Be glamorous!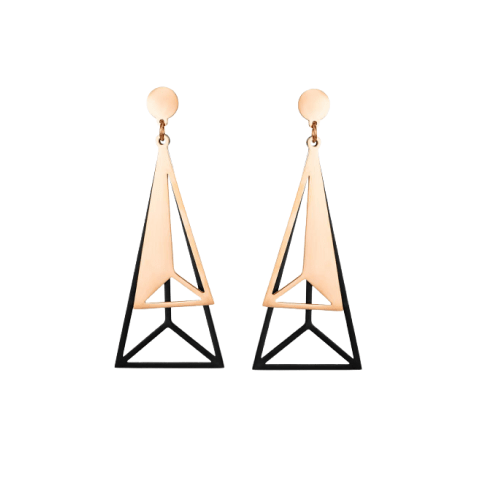 Earrings details
These fashionable gold-toned earrings are made of brass. Color: gold/black.
Easy to take care of
Store the earrings in a flat box to avoid accidental scratches. If stained, wash in soapy water. Wipe with a soft cloth after every use.
An excellent gift
Smooth metal is molded into sharp geometric shapes, resulting in a swinging design that conveys quiet confidence. It is a great present that won't leave any woman indifferent! Make your loved one feel bold and desired. She'll be turning heads as she walks by.