Trendy stylish lightning necklace
Make your outfit look even more smashing than it already is with an eye-catching lightning necklace. This piece of jewelry will definitely enlighten your day and make it even brighter!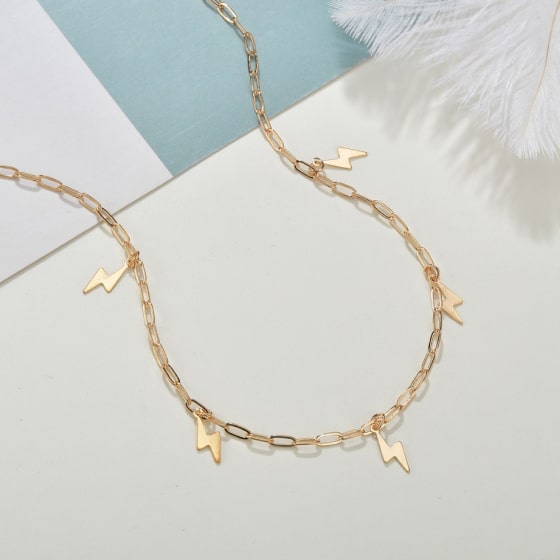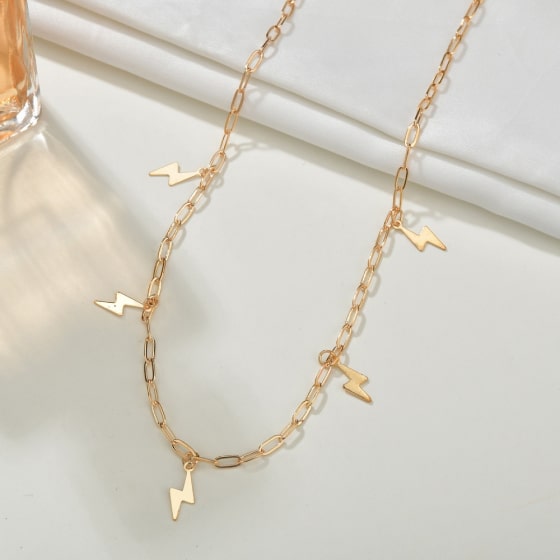 Lightning necklace specifications
A very stylish necklace for women
Suitable for any occasion
The ideal jewelry accessory for anniversaries, engagements, parties, and weddings.
Item details
The necklace comes at a size of 15.3+2.56 inches. The size of the lightning emblem: 0.55 inches. The weight: 0.22 oz.
Main jewelry materials
The charming necklace's main materials feature gold plated alloy with gold plated lightning pendants.
A great gift idea
Whether you want to surprise yourself, your friends, or even your significant other, it will be a perfect surprise gift.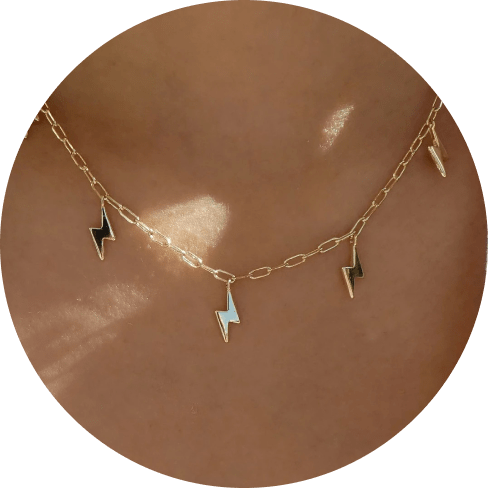 The perfect accessory to highlight your look
You probably think that your outfit is already perfect and it can't get any better? This lighting necklace will be the ideal accessory that will not only demonstrate your sense of style but showcase your electric personality as well.