A delicate accessory
Make your everyday outfit look fancier
Charm bracelets are not regular accessories: they carry a deeper meaning. Enhance your style with a rose gold bracelet and attract good luck with an auspicious guitar charm.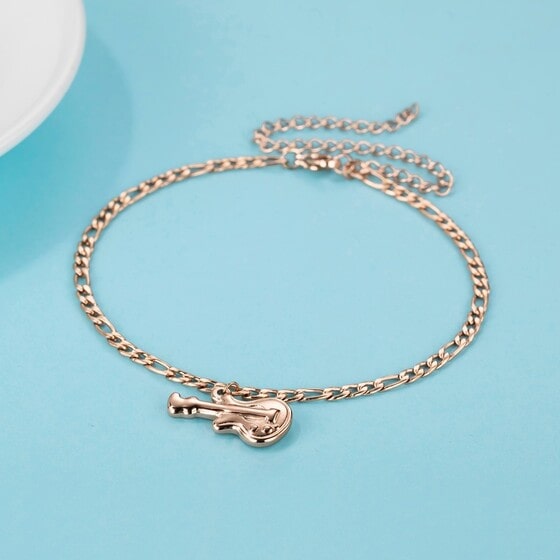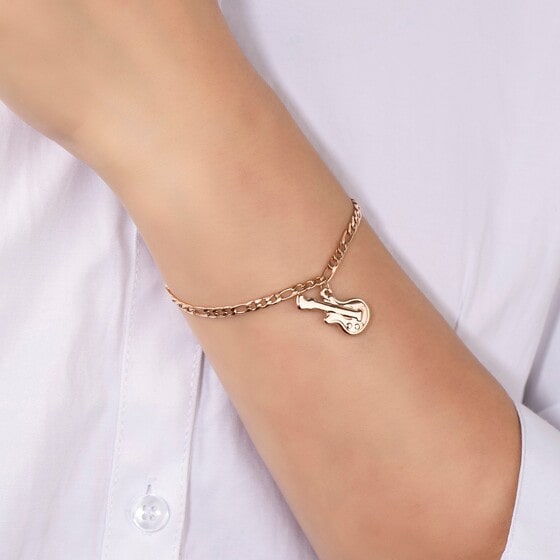 Product details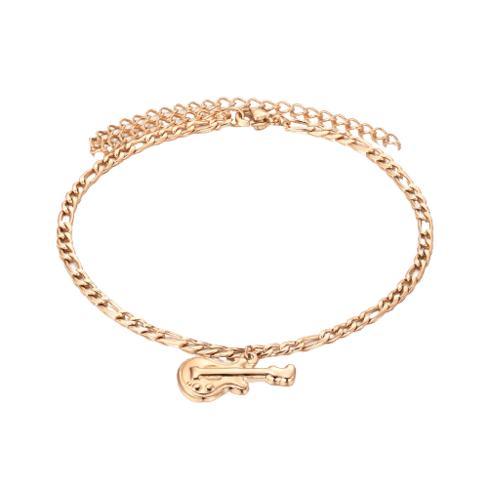 General characteristics
The bracelet is made of stainless steel. It is 8.3+1.2 in. long, 4 in. wide, and 0.1 in. thick. A chain is connected with the lobster buckle of 0.3 in.
Music on your wrist
This thin rose gold bracelet with a guitar charm is perfect for musicians and music lovers. If music is an essential part of your life, this bracelet is a great choice.
It makes a perfect gift
A rose gold colored bracelet with a guitar pendant is a special gift suitable for many occasions. It is meaningful and sentimental. Together with warm wishes the bracelet will become a pleasant memory.