Textured, visible guards, at your service
Protect against dings and dents and possible accidents with the can't-miss looks of these Reflective Ridged Door Guard Strips.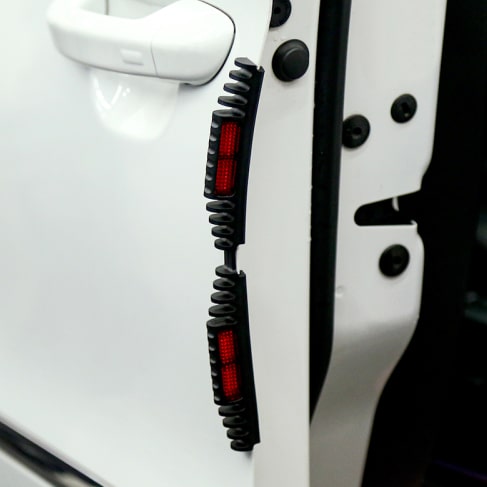 Handy convenience
(Style meets function)
Easy to install
Just peel back the rubber paste sticker and adhere to our strips before installing to your doors for precious protection.
Ample space
Each strip measures 8.1" x 0.5" (L x W) for great cushioning from dings and dents when opening your door (or when neighboring cars open their doors).
See me, day or night
Red reflective plastic accents on our strips help reflect sunlight and headlights for added visibility for car owners (and other drivers).
Lasting build + feel
Built of ABS plastic, our strips provide a barrier battle against wind, dust, sun, and rain.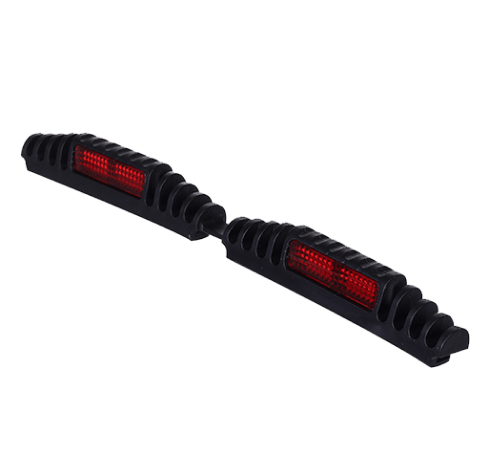 A great add-on for crowded spaces
If you live in a sprawling metropolitan city where you have to street-park a lot or have found yourself a door-ding victim in crowded parking spaces, you'll love the protective help that our Reflective Ridged Door Guard Strips provide.