Purple is just…awesome!
This smartwatch is one of a kind, thanks to its vibrant appearance and cutting-edge technology. Every woman will appreciate its versatility and capabilities, that's for sure.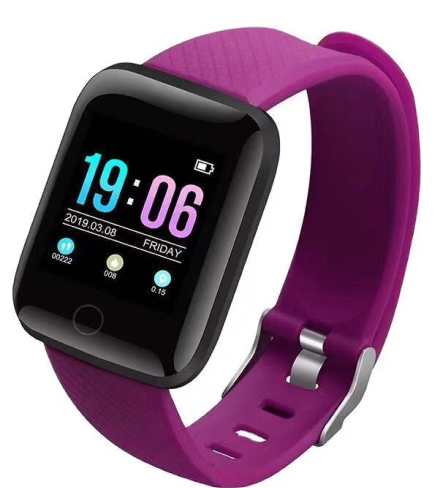 Add a bit of colorful convenience to your everyday life
Useful and modern accessory
The watch's features
Download the FitPro app and control the music using the watch. Monitor your heart rate, the number of steps, and calories burned easily!
Durable and trusty materials
The durable TPU strap is durable and easy to take care of. Comfortable on the wrist, you'll barely notice that you're wearing something.
CE & RoHS & FSC certified
The product is made with responsibility and consideration. It doesn't pose any threat to the user nor the environment. Use it with ease!
Product specifications
Screen resolution: 320×240 Case diameter: 1.45''
Strap length: 8.85'' Strap material: TPU
Compatible with: Bluetooth 4.0
Anyone can adjust it with comfort!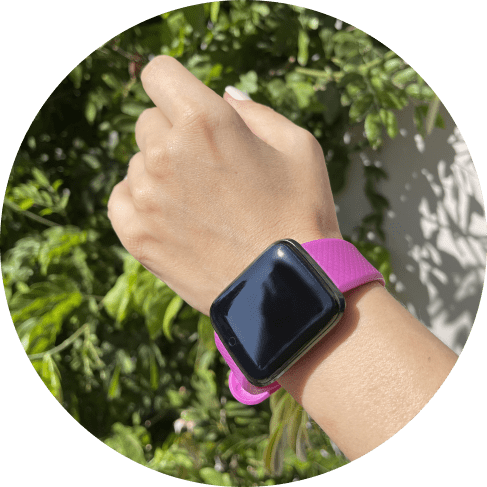 Be stylish 24/7
You've never had a more adorable accessory that performed so well and provided you with so much comfort and convenience. Use it as a conventional smartwatch or an accessory — whatever you want to do with it, the watch will perform admirably.