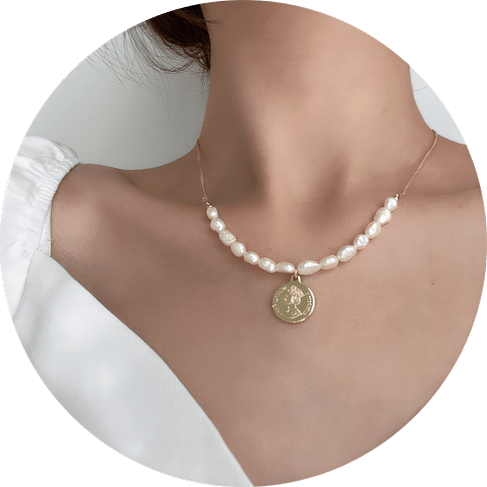 Add some flair to your image
Stylish and classy
Searching for that timeless classic look? Look no further! Our exquisite Pearl Coin Necklace will freshen up your image with an antique-styled coin added to the necklace. Wear it with a light summer dress or a formal business suit, it is perfect for any occasion!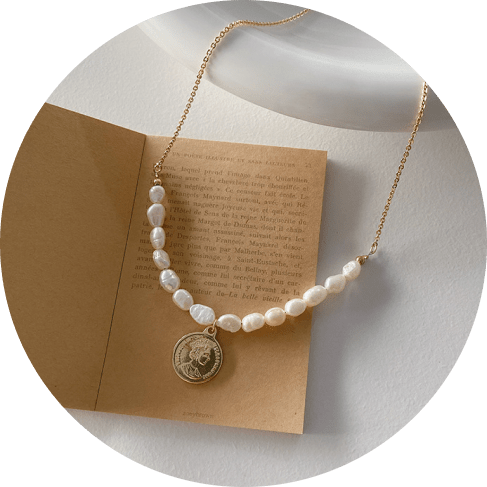 Quality first
Our products are made by professionals using only best-quality materials. The necklace is made of brass covered with high-quality plating. No lead, nickel or other toxic metals. We care about our customers' health!
Easy to clean and store
Wipe the necklace with soft wet tissue, let it dry, and you are good to go. Do not use abrasive cleaning products. Keep away from prolonged exposure to moisture, heat, and chemicals. Handle with care. Store separately in a cool dark place.
Flawless design
Ideal gift to show love and appreciation
Perfect for anniversary, engagement or wedding, our pearl coin necklace will make for an unforgettable gift. White beads symbolize hope and purity, while golden chain stands for infinity and loyalty. Golden coin in the center adds a mysterious and classy vibe and serves as a unique finishing touch that puts the necklace together. Get this amazing necklace now and enjoy the happy smile of your loved one!