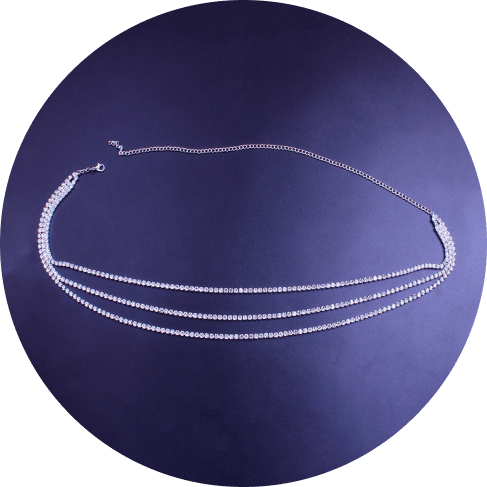 Elevated simplicity
An eloquent accessory
Inspired by the intricate beauty of nature, this delicately designed Leaf Bracelet will become a lovely addition to your jewelry collection. Add natural motifs to your daily looks!
It's all in the details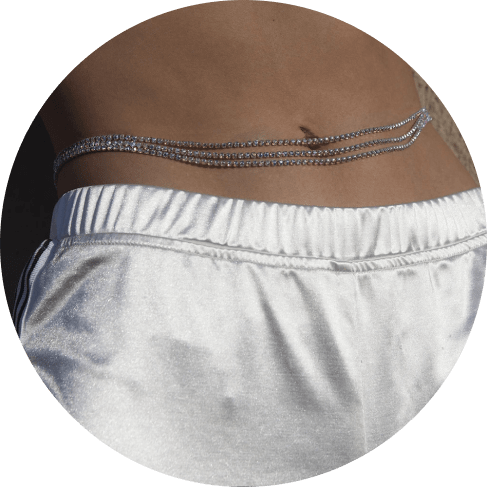 Waist chain characteristics
This silver-colored chain is made of brass and garnished with shining rhinestones, creating a beautiful gleam as the chain catches the light. Five lovely heart pendants are hanging along its length.
High quality
Brass jewelry possesses high corrosion resistance. It's a strong, durable, and long-lasting metal. So, feel free to wear this chain every day!
Create a fashionable bikini look
Bring a little flair to your bikini outfit with this stunning Heart Waist Chain! It will add a layer of sophistication and make your look fresh and zesty. Experiment with colors and details to create new exciting combinations for those sunny beach days!