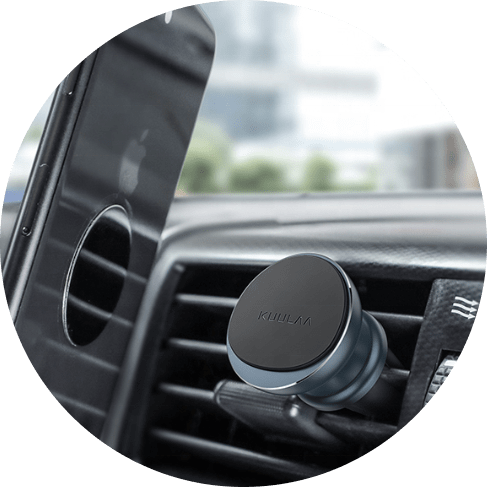 Simple, reliable performance
Minimize bulk from traditional clamp phone holders and size down with this Magnetic Circle Car Air Vent Phone Holder. Non-scratch silicone padding on the clips ensure a smooth, solid hold for a helpful helping hand while on the road (all without damaging your air vents).
Easy + adjustable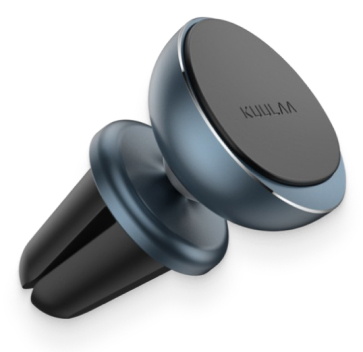 360 degrees of movement
The magnetic base of this holder moves all around, 360 degrees, so you can angle your phone in any way for visibility and reach.
Magnetic sticker included
Your purchase includes a sticker-backed magnetic that can adhere to your phone for effortless attachment to the magnetic phone holder ring.
Clip it on and stress no more
Rattling, unstable phone holders that take up a ton of space are a thing of the past when you upgrade to this slim Magnetic Circle Car Air Vent Phone Holder that ensures a solid hold.