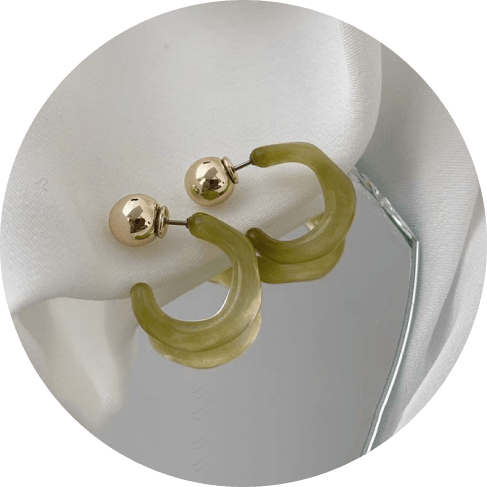 Going for a timeless and classy look?
These earrings will complete your image!
Grab the attention of everyone in the room with this magnificent pair of Hoop Earrings! Perfect for just about any outfit, these earrings will fit seamlessly whether you're at a wedding, a business meeting, or simply a casual walk in the park. Bring your style to the next level with this fabulous piece!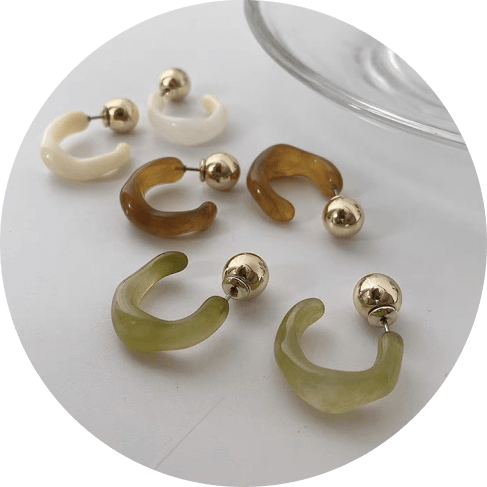 Easy to clean and store
Wipe the earrings with soft wet tissue, let them dry, and you are good to go. Do not use abrasive cleaning products. Keep away from prolonged exposure to moisture, heat, and chemicals. Handle with care. Store separately in a cool dark place.
Made with great attention to detail
Our long-time priority is to make sure that our customers are happy with our products. Try this incredible piece of jewellery and see for yourself. Jewelry materials: brass. Color: olive. Nickel-free, lead-free. Shape: a hoop.
A fashion-forward accessory
Finding the right jewellery is incredibly important since it can amplify your look or simply ruin it. This is why when choosing any piece, you have to pay attention to many factors – quality, versatility and overall style. It is with this in mind that we designed this magnificent pair of earrings. They will elevate any look and satisfy even the most demanding fashion trendsetters!