A fancy jewelry gift box
Need to store your jewelry somewhere safe? This beautiful gift box will be the perfect choice for you. It can also be a great gift box for you to place your gift inside.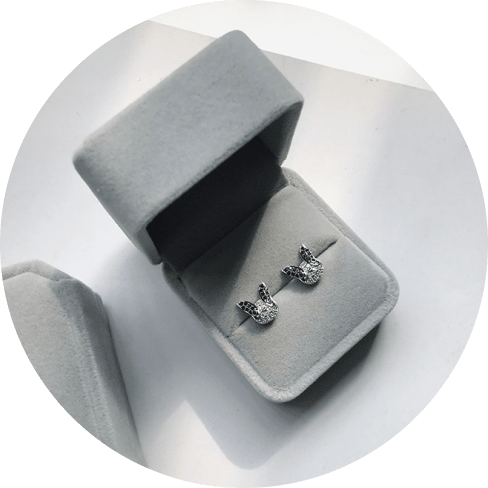 Gift box specifications
Make the surprise even more colorful!
Gift box materials
The gift box is made out of quality materials such as velvet and flannel.
Gift box details
The size of the gift box: 2*2.1*1.5 in. The weight: 1.1 oz.
A great gift
Whether you want to surprise yourself, your friends, or even your significant other, it will make the perfect jewelry or gift box.
Unique design
This gift box has a gentle design that will definitely bring the best emotions out of the person who is receiving this gorgeous gift.
Your gift will be one to remember
If there is a special occasion coming up, you need to have your gift wrapped up and ready in an irresistible gift box. And this elegant gray gift box will be the perfect solution that'll make your gift a memorable one.