Multifunctional dumbbell bottle
Never give up exercising and always stay hydrated with this uniquely designed water bottle. Convenient and suitable for many occasions, this is the ideal sports partner that will help you stay in shape.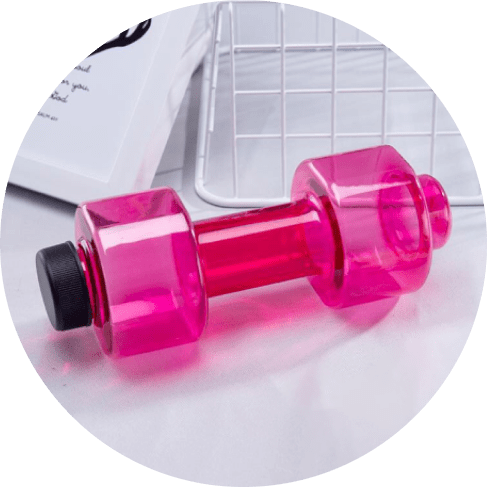 Dumbbell shaped water bottle details
A well-designed fitness bottle
Bottle's specifications
Size: 3.2" x 9". Weight: 3.4 oz. Capacity: 500 ml. Color: pink. 360 degrees leak prevention.
Environmentally safe
This water bottle is made out of safe food-grade PETG plastic, BPA free with no toxic elements and does not produce any odors.
Great design
The water bottle is designed with safety in mind and its rounded edge design shows that to the fullest. Smooth to the touch and without any burrs.
Non-slip handle
You will be amazed at how comfortable it is to hold this water bottle in your hand. The non-slip handle assures comfort and ease of use.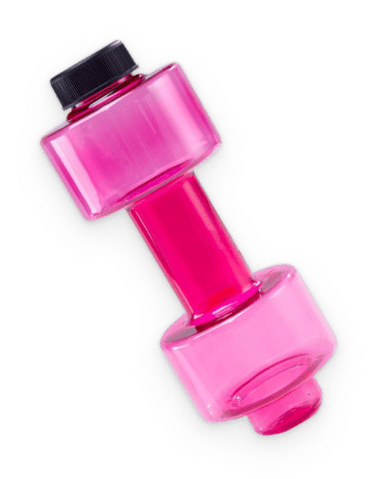 Designed for exercise and fitness
Comfortable to carry with you wherever you need to, whether it's to do some indoor fitness, outdoor sports activities, or if it's a trip – this water bottle will be the perfect partner.