An eloquent piece of jewelry
Create a stylish look
As a symbol of love and desire, the Cupid's Arrow Pendant Necklace will add a modern and sophisticated touch to any of your daily outfits.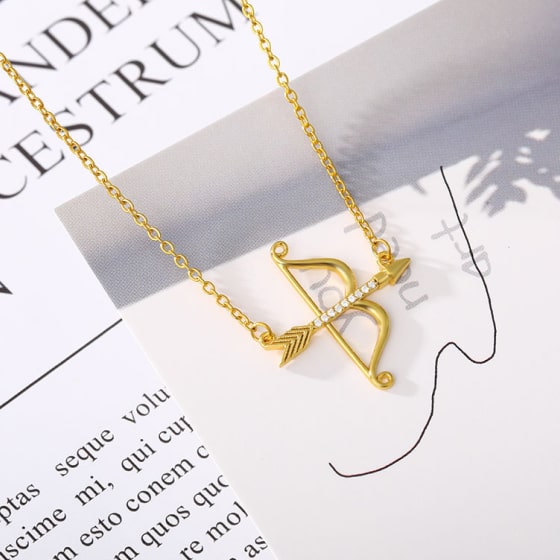 It's all in the details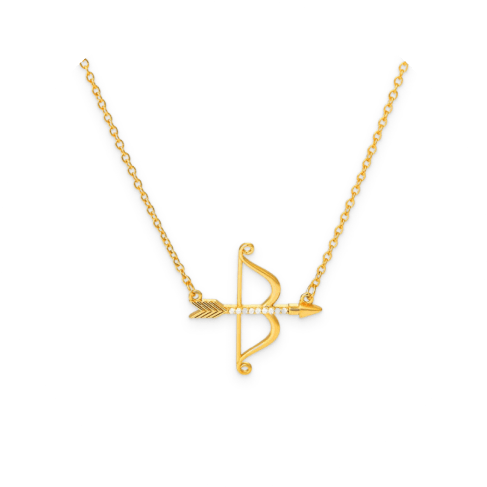 Necklace characteristics
The gold-colored necklace is made of stainless steel. The Cupid's Arrow pendant is enchased with rhinestones. Type of chain: cable. Length: 15 in + 2.8 in.
Care tips
Since stainless steel accessories don't get corroded or rusted, you can wear this necklace on a daily basis! Keep it in a cool, dry place. If stained, wash in soapy water, then clean with a soft cloth.
A meaningful gift
The symbolic nature and refined style of the necklace makes it a great present for your girlfriend, fiancee, wife, or friend. It can be given to family members as well. Suitable for many occasions, the necklace represents devotion and adoration. Make your loved ones feel cherished!