An elegant accessory
For any occasion
Are you a person of faith who wants to celebrate and show it? Or are you a fashionista that needs something tasteful and sleek? Cross can mean different things for different people, but it suits anyone just fine regardless of their goals.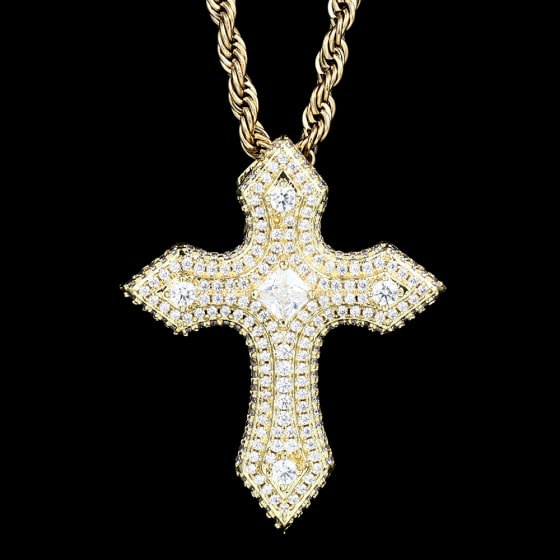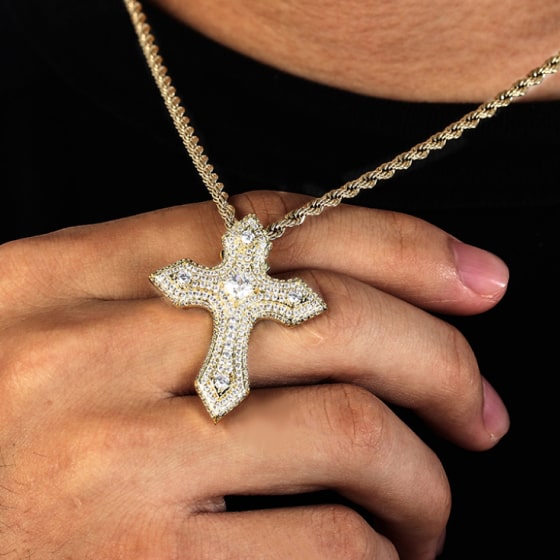 A versatile and fine piece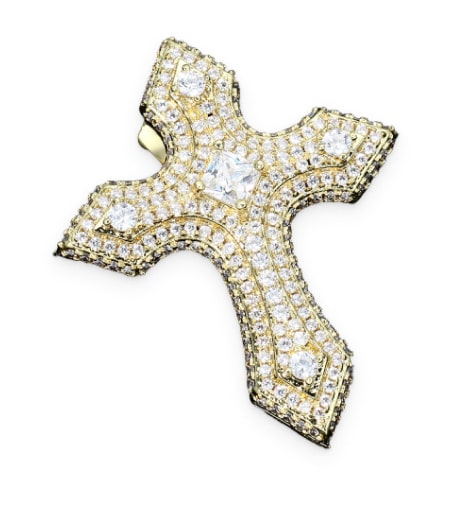 The perfect proportions
The cross is approximately 0.78×0.70 inches in size. Its bright appearance is counterbalanced by its size. It's not overly bulky, and it's ideal for everyday use.
What is the best way to look after it?
It has 5A zirconia stones and is composed of golden-toned brass. It's better to keep it dry and clean it with alcohol when it gets dirty.
Many meanings, one symbol
It doesn't matter who you are, what's your status, or what relationship you have with religion. Cross is an old symbol that signified various ideas during various historical times and it does until this day. It is still widely common nowadays, and you can get to interact with the deep history while making your image a bit more fancy. That's the beauty of multiety!