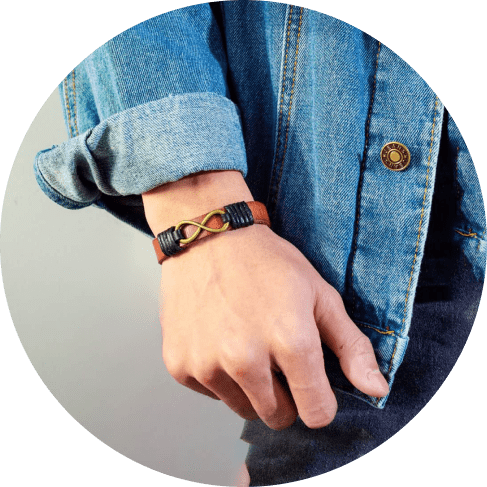 Designed for fashionable looks
Your new favorite accessory
Suitable for both men and women, this Brown Leather Bracelet was designed to provide the modern fashionistas with a luxurious, eye-catching accessory that spices up both formal and casual outfits.
An accessory that never goes out of style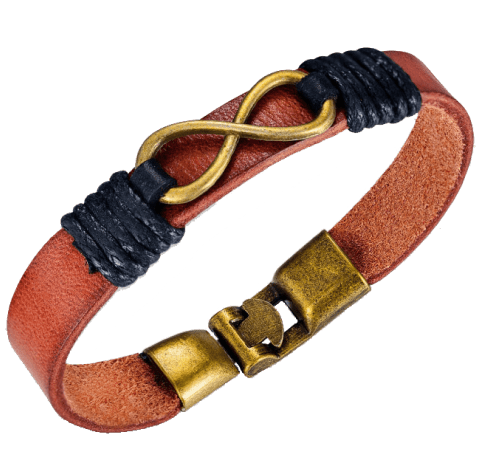 General characteristics
This stunning Brown Leather Bracelet is set with a gold-colored infinity sign, adding a glamorous touch to your look. Length: 8.6 in. Materials: polyurethane leather, stainless steel.
Care tips
Regularly clean the bracelet with a soft cloth. Do not soak in water. Store in a flat box away from direct sunlight to avoid accidental scratching and fading.
A gift to remember
Looking for a way to declare that you want to be with your significant other for the rest of your lives?
This Brown Leather Bracelet will become an excellent option! This fashionable bracelet never goes out of style and lasts forever. Show your loved one your care and devotion!